I designed and created a comic strip for the Vuonislahti village in East-Finland for marketing. The comic was published weekly through the village's Facebook page from from August 2018 to February 2019. The comic strip worked quite well, the Facebook page gained hundreds of new followers and the village's events and services clearly benefited from the comical and warm approach. The comic made the village feel like a place that is fun and easy to visit - just like it actually is. To create the comic I spent time in the village meeting it's people and gathering ideas for jokes and I also kept in contact with a selected few locals throughout the project to get news and ideas and to keep the village mood just right.
Here is a selection of Vuonislahti comics, translations to English always under the picture.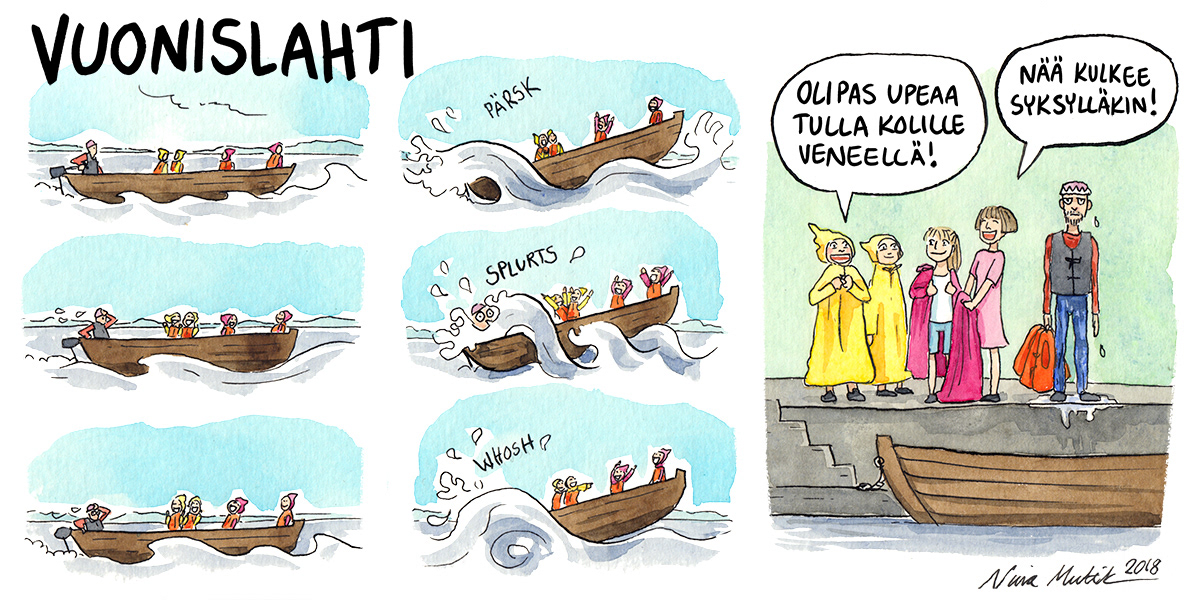 - Oh wow, it was great to come to Koli mountain by boat! - Yes, the boats go all through autumn!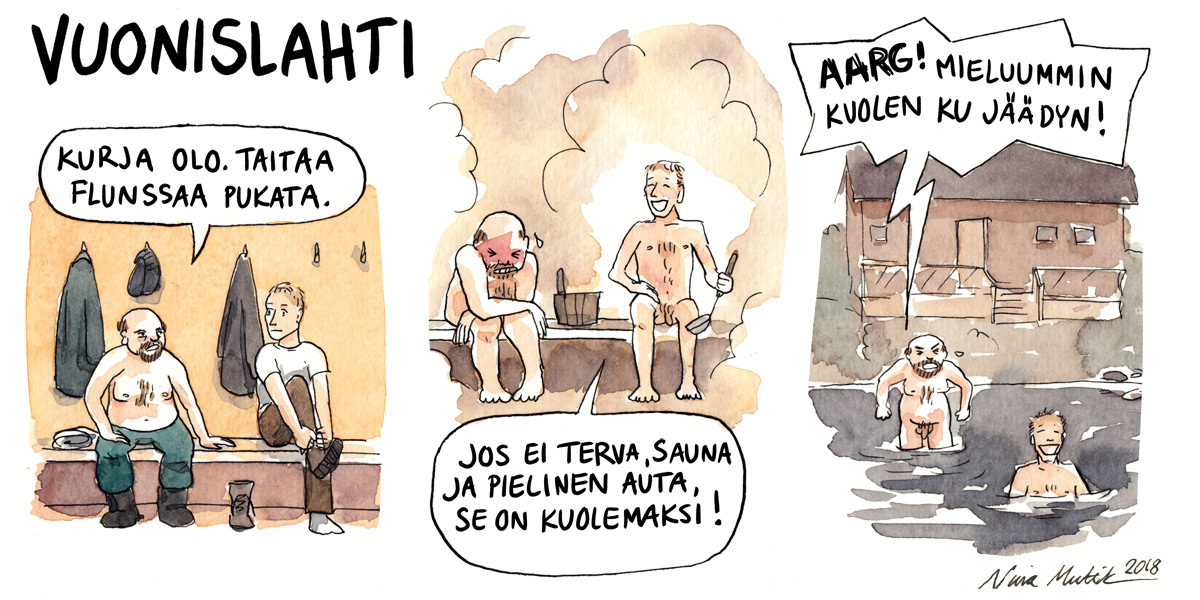 - I don't feel so good, might be the flu coming on.
- If tar, sauna and the lake Pielinen won't help, it will kill you for sure! (A variation of an old Finnish proverb.)
- AAARG, I'll rather die than freeze!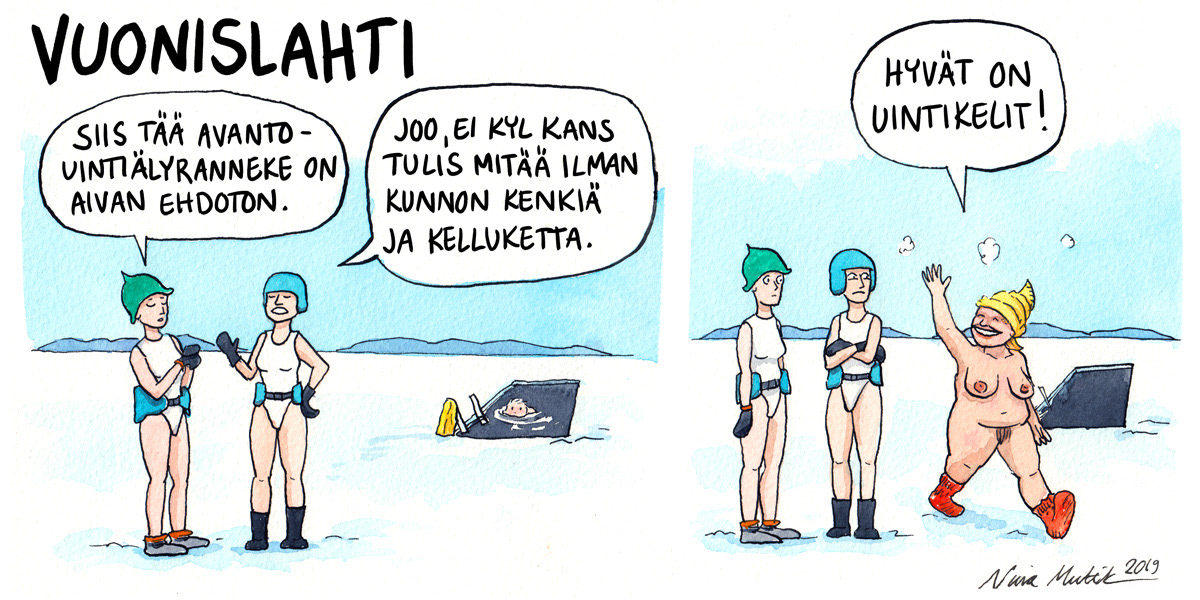 - Yeah, this Smart Ice Swimming Bracelet truly is a must. - I know, right? And this would be utterly impossible without a good floater belt and decent ice swimming shoes.
- Nice weather for swimming!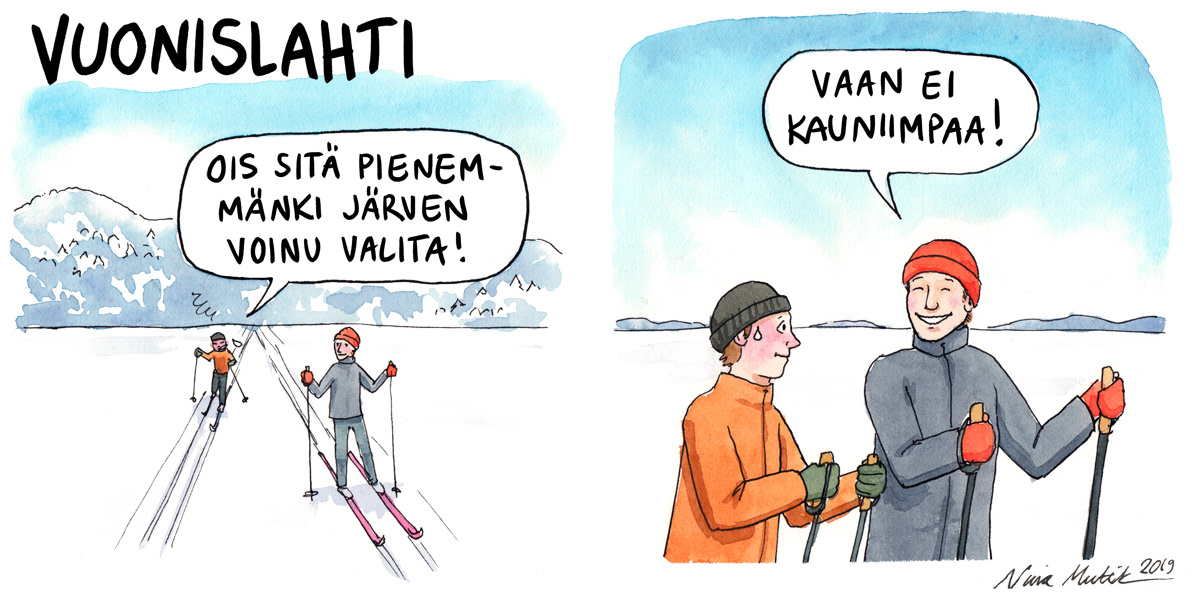 - We could have picked a smaller lake for skiing!
- But not a more beautiful one!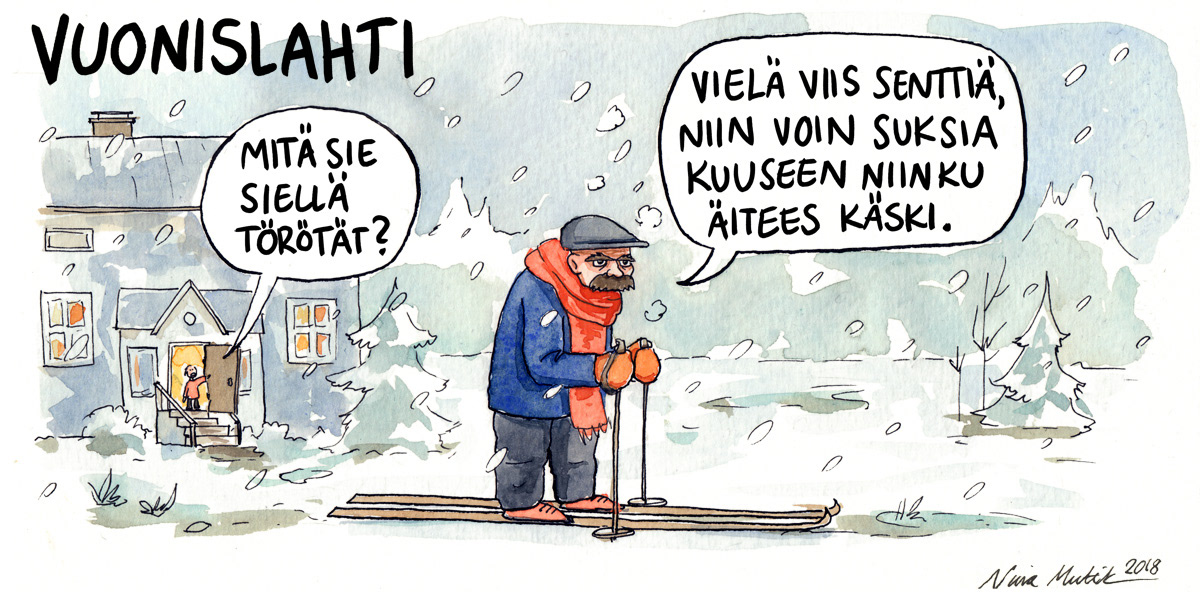 - What are you standing out there for? - Two more inches and I can ski to hell like your mom told me to.